After an initial guidance phase jointly carried out by GENES and INSEE in 2009, CASD was selected as an "Equipment of Excellence" in the 2010 selection process of the 'Investments of the Future' program. With this recognition, CASD, with GENES as its acting coordinator, was granted funding managed by the National Research Agency through the end of 2019 (n° ANR-10-EXPQ-17).
As part of a consortium agreement, five other institutions have endorsed the objectives pursued by the Equipex CASD project. Under this agreement, each of the 6 members of the consortium participates in steering the project as well as the operation and development of the equipment, whether through annual financial contributions or in kind (staffing).
Partners of the consortium CASD: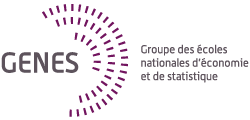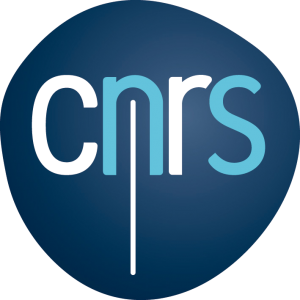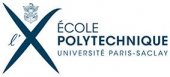 Scientific Council
The Scientific Council (CS) is made of 16 international experts in the fields of analysis, processing and dissemination of data for SSH research.
CS is the governance body (consultation only) which has been convened once a year since 2013 to :
Give scientific orientation and offer adjustments
Prospect needs researchers may have in terms of databases and data matching
Give an opinion on the functioning of CASD Equipex from a user's point of view
Ensure a technological, methodological, legal and ethical watch on access to confidential data related to international developments
Suggest partnerships with other access centers, in France or abroad
Ensure the European and international presence of CASD Equipex
Scientific Council composition
Président: Lars VILHUBER – Cornell University
Scientific Advisors: Roxane SILBERMAN et Alain TROGNON
Members:

George ALTER – University of Michigan
Tanvi DESAI – Conseillère scientifique, UK
Josep DOMINGO-FERRER – Universitat Rovira i Virgili
Brigitte DORMONT – Université Paris-Dauphine
Benoît DOSTIE – Département d'économie appliquée, HEC Montréal
Pauline GIVORD – Institut national de la statistique et des études économiques
Olivier GODECHOT – Centre national de la recherche scientifique
Dominique JOYE – Université de Lausanne
Catherine QUANTIN – Université de Bourgogne
Muriel ROGER – Paris School of Economics, Institut nationale de la recherche agronomique et Banque de France
Sébastien ROUX – Direction de l'animation de la recherche, des études et des statistiques (Ministère du travail, de l'emploi et de la santé)
Gregory VERDUGO – Université Paris I Panthéon-Sorbonne
Renée ZAUBERMAN – Centre de recherche sociologique sur le droit et les institutions pénales

Guest: Aleksandra BUJNOWSKA – Eurostat