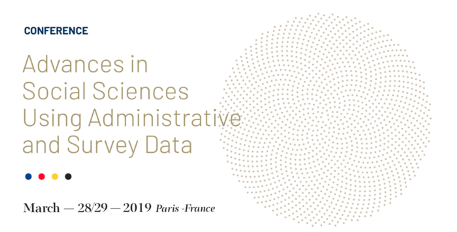 Organized on March 28th and 29th, 2019 in France by CASD in partnership with IAB in Germany, as part of the IDAN (International Data Access Network) secure centres cooperation project, the conference "Advances in Social Sciences Using Administrative and Survey Data" marks an important step in the use of confidential data between the two countries for research.
It offers researchers using data from these centres or similar data an opportunity to present their work in the fields of: labour market, companies, industrial relations, demography or even migration; and to discuss issues of comparability, source improvement and data access between the two countries with producers and various public policy actors.
The call for researcher proposals is now closed.