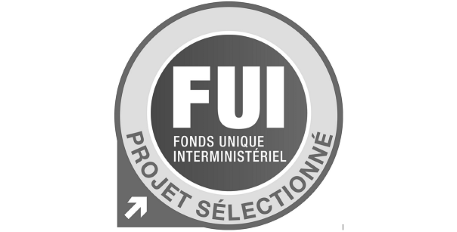 The Single Inter-Ministerial Fund (FUI) finances collaborative R&D projects of competitiveness clusters. The purpose of the fund is to support applied research projects aimed at developing technologically innovative products or services that could be launched on the market in the short or medium term.
Candidate projects are selected following calls for projects (two per year). To be considered admissible, the latter must necessarily meet all the following criteria: be collaborative R&D projects, labelled by a competitiveness cluster, involving at least two companies and a laboratory or research centre.
For the launch of the 25th call for projects of the FUI (Fonds Unique Interministériel), CASD proposes to the winning projects the provision of a turnkey Big Data and Data science platform for the processing of sensitive data through its CASD-IA compartment in compliance with the requirements of the new health law (26 January 2016) and the RGPD (General Data Protection Regulations).
Within the framework of this edition, the leaders of innovative projects can also benefit from a complete support by the Cap Digital pole for their request for labeling with the competitiveness cluster.
For any questions about the FUI 25, you can consult the specifications of previous editions.
For any clarification on the support offered by Cap Digital, please consult the page dedicated to the Cap Digital labelling process for FUI 25.
If you are considering a Big Data and Data science platform "Tera-Lab", contact :
by email service[a]casd.eu