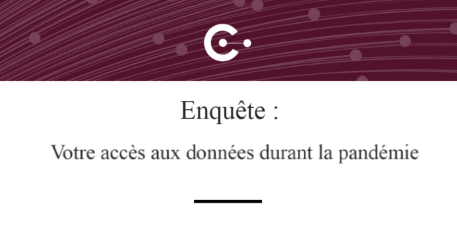 This survey, which will be available from 4 May, aims to gather your opinion on the services provided by the Secure Data Access Centre during the COVID-19 pandemic period, in order to assess their quality and improve them if necessary.
It focuses on the solutions implemented by the CASD to meet these new challenges, in particular the possibility of installing SD-boxes in the home depending on whether or not the data producers have given their permission.
The results will be published this summer on our website.