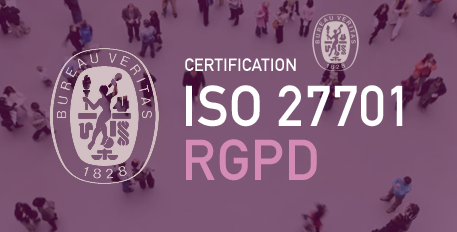 The international standard ISO 27701, RGPD "compliant", is an effective reference for taking into account the best practices in terms of personal data protection.
This standard was developed with the help of numerous data protection authorities, including in particular the CNIL.
The CASD hosts personal data from several major institutions and it is essential that the CASD can provide strong guarantees in terms of the protection of this data. With increased compliance, users benefit from a greater potential of data for research and study purposes.
After having been successfully audited by Bureau Veritas, CASD obtained 27701 certification on July 23, 2020.