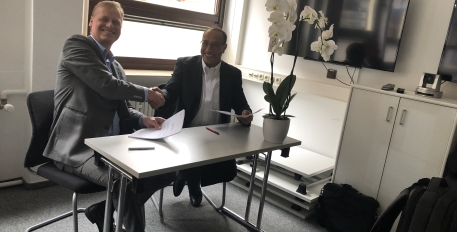 An SD-Box will now be installed in the offices of CBS, the Central Bureau of Statistics in The Hague. There, researchers will also have access to the CBS confidential data catalogue available for research.
In parallel, in the CASD premises, secure access to CBS will be available in the same way alongside an SD-Box for French data.
With this agreement signed on May 9 between CASD and CBS at a meeting in Mannheim of the IDAN (International Data Access Network) secure network of centres in which they are both partners, researchers will be able to more easily use, for the same project and possibly in collaboration with researchers working at both sites, the data from the two catalogues, which include a large amount of administrative data.
In the case of CASD, there is already the possibility of also having access to German IAB data, which should soon be the case at CBS' premises.
A step forward towards a more integrated network in the long term that will develop and respond all the better to the needs of researchers as they take advantage of the first opportunities that have been set up.