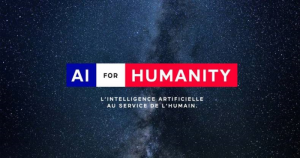 As part of the "Artificial Intelligence (AI)" plan announced by the President of the Republic, following the report drawn up by Cédric Villani, the State wishes to support the launch of "AI Challenges" in the four key sectors identified as priorities in the field of artificial intelligence:
health;
transport-mobility;
environment ;
defence-security.
Each "AI Challenge" identifies a "sponsor", public or private, with a specific application problem and data sets.
In the case where the sponsor is a public actor (administration, local authority, public institution…), the challenge will aim to mobilize the AI to improve public services and the functioning of democracy, in the spirit of the Govtech Summit organised in Paris on 18 November 2018.
A challenge leads to the selection of one or more winning start-ups, which will build in a limited time (typically from 3 to 12 months) a proof of concept ("PoC") of an innovative solution to the problem posed, based on artificial intelligence. The objective is thus to encourage open innovation between actors with complementary skills. The objective of the scheme is thus to encourage open innovation between actors with complementary skills by:
enabling start-ups to develop their product and service offering: by accessing data sets and promoting business opportunities;
promoting the digital transformation of companies in an open innovation approach with start-ups that are experts in AI.
The first phase of the system: "Invitation to tender for AI challenge coaches" is launched!
To facilitate the organization of all these challenges, coaches are selected during the call for tenders launched today by the government.
How to answer?
All information relating to this call for tenders is available at the following address: https://www.entreprises.gouv.fr/numérique/lancement-de-challenges-intelligence-artificielle. The coaches will be hired for a maximum of 3 years for a total of 10 challenges per theme.