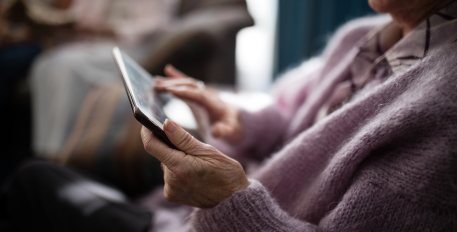 As part of its activities, the Mission Recherche (MiRe) of the Direction de la recherche, des études, de l'évaluation et des statistiques (DREES) and its partners are launching a call for scientific research projects on the use of digital technologies in the fields of health, autonomy (in connection with age and disability) and access to rights.
Among DREES' partners, the Caisse nationale d'allocations familiales (CNAF) and the Caisse nationale de solidarité pour l'autonomie (CNSA) are co-financing this call for projects. All the partners – including the High Council for the Future of Health Insurance (HCAAM), the High Council for the Family, Children and Age (HCFEA) and the National Old Age Insurance Fund (CNAV) – took part in the discussions leading to the development of this call for projects.
The structuring of the themes of this call is based on an online seminar that was held in 2020. It allowed the identification of themes that have not yet been addressed by research. The call for proposals is aimed at researchers in the humanities and social sciences (SHS).
CLOSING DATE OF THE CALL FOR RESEARCH PROJECTS: Friday 2 July 2021